Shopping Cart
Your Cart is Empty
Thank you for your business!
You should be receiving an order confirmation from Paypal shortly.
Exit Shopping Cart



Deliverance and Counseling Sessions -

$50.00 Per Person for 45 Minute Detailed Session


Appointments are only set up after we receive payment

and fill out the contact us form!

YOU MUST USE BUY NOW BUTTON



The fee is for my time and to help our ministry often we get calls from people who will give nothing for our time but give to their church or no ministry, we need finances to do what we do!
1. By: Phone, Zoom, Duo, Facetime, Facebook Messenger, or Skype.
2. By appointment only
3. Appointments will be made after payment is received only
4. You have to fill out the contact form as well or we have no way of contacting you WE GET YOUR PHONE NUMBER FROM THE CONTACT FORM!!!!
5. You have to be available at your appointed time
WITH NO PAYMENT THERE WILL BE NO CALL TO SET UP AN APPOINTMENTS: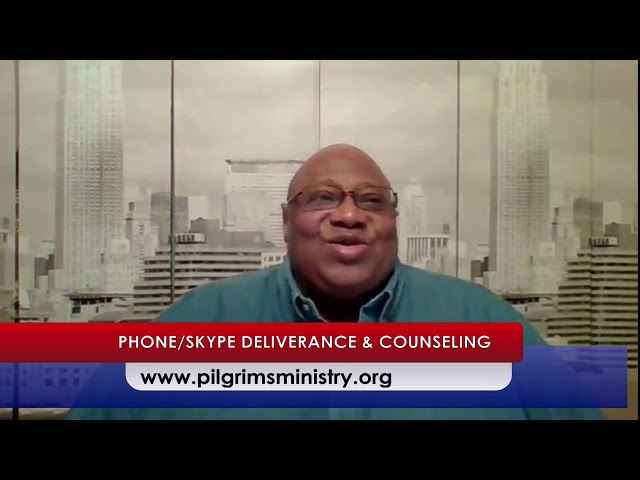 Deliverance and Counseling Sessions

By: Phone, Zoom, Duo, Facetime, Facebook Messenger or, Skype

Counseling Sessions Biblical Wisdom based on the Word of God
Scheduling Deliverance and Counseling Sessions with Apostle Hopkins

MAKE PAYMENT: BY USING BUY NOW BUTTON BELOW: $50.00 - Per Person
DETAILED SESSION DETAILED
We need your phone and Skype if you have one to call you after completion of the donation to set up an appointment
BUY NOW PAYS FOR THE SESSION BUT DOES NOT GIVE
US YOUR PHONE AND SKYPE ADDRESS
- $50.00 PER SESSION
Phone or Skype Deliverance Session

We offer also:

Counseling Session Biblical Wisdom based on the word of God
IT WILL LET YOU PAY BY: PAY PAL OR
OTHER DEBIT OR CREDIT CARDS
PLEASE, PLEASE, PLEASE FILL OUT THE FORM BELOW
OR WE WON'T HAVE ALL YOUR INFORMATION
We have requirements because of the time and how detailed I am when ministering personal deliverance and counseling to people. Deliverance Sessions are not just a call but ministry
Luke 8:2 And certain women, which had been healed of evil spirits and infirmities, Mary called Magdalene, out of whom went seven devils,
Luke 8:3 And Joanna the wife of Chuza Herod's steward, and Susanna, and many others, which ministered unto him of their substance. KJV
For phone deliverance session – $50.00 - Per Person per Session




Paid for before scheduled.




This helps support our ministry work.




We will need your phone number and information in the box below.




Or you can also schedule a phone or deliverance session by calling



Evelyn Hopkins 302-542-2047
You have to put contact information on your request
for Scheduling Session Cell Phone, email or Skype Address (if you have one)
Disclaimer:
We are a Christian biblically based ministry and do not advise or prescribe medically or psychologically for our clients to discontinue their medicine or other counseling and professional services they are receiving.
We reserve the right to refund fees and not counsel anyone we feel are out of our field of ministry. Clients will be asked to fill out a disclaimer of understanding to indemnify any legal actions against the ministry.
It will be emailed after receiving Phone/Skype Session paid request.
Thank you
Apostle Ivory Hopkins
PLEASE PLEASE PLEASE FILL OUT THE FORM BELOW IS THE CALLED CONTACT FORM BELOW!

CONTACT FORM PLUS PAYMENT

GETS A CALL FOR APPOINTMENT

CONTACT FORM
CONTACT FORM WITHOUT PAYMENT WILL NOT RECEIVE A CALL!
/